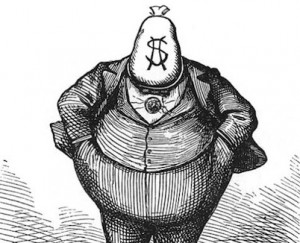 The Bank Examiner
By Malcolm David
Wednesday, October 21
Bankers deserve credit for their community spirit
The global financial crisis has not been kind to the reputation of bankers. From rate-rigging to tainted mortgages, and from miss-selling products to violating U.S. embargoes on international payments, some of the world's largest banks have been fined billions of dollars over the past five years, giving the entire financial services industry a giant black eye in the process.
This must be frustrating for the 99.9% of bankers who are honest, decent and hard-working folks whose only goal is to help their clients and communities succeed. That's why it was nice to see one of the "good guys" of banking get some credit last week in a Globe and Mail newspaper column after it was announced he is retiring at the end of this year.
Winston Kassim joined Royal Bank of Canada 1976 shortly after his arrival in Canada from his native Guyana and worked his way up the ladder the old-fashioned way - by taking a personal interest in the welfare of his clients and communities.
"I realized at an early point in my career that success at work would not be enough to make me fulfilled", he says. "So I made a conscious effort throughout my career to balance my work and community lives."
This attitude was reinforced by some of his best clients who advised him to get involved in the community and share his business knowledge and experience with charitable groups. So he rolled up his sleeves, and got to work transferring valuable leadership and performance management techniques used in the business community into the not-for-profit sector.
Over the past 39 years of his banking career, Mr. Kassim has been involved in a wide variety of important causes, including urging the Canadian federal government to lobby for the release of Nelson Mandela and subsequently to bestow on Mr. Mandela honorary Canadian Citizenship. He has helped establish and finance several faith-based based community centres in Ontario. And as Chair of the International Development & Relief Foundation (IDRF), his leadership helped the foundation earn recognition as one of the 25 best Canadian charities.
Mr. Kassim has also sat on the boards of several non-profit organizations, including the Institute for Canadian Citizenship and the Canadian Museum of Indian Civilization, and also serves as a Presiding Officer at Canadian Citizenship Ceremonies.
As a result of his commitment to the community, Mr. Kassim was made a Member of the Order of Canada in 2009, and was awarded the 2012 Queen's Diamond Jubilee Medal for Volunteerism.
But Mr. Kassim's community spirit also benefited his employer, which became better known for its interest in visible minorities and new immigrants. He was able to bring back valuable insights into the needs of new Canadians and minority groups, which helped the bank grow its business in these areas. In fact, Mr. Kassim was able to support one of the first bank financings of a Mosque and a Hindu Temple in Canada.
In addition to his clients, Mr. Kassim gives credit to his fellow employees at RBC for inspiring him to do more in the community.
"I've been very fortunate to be recognized for my commitment to the community", he says, "but there are many people at RBC who volunteer in their communities without any external recognition. They are the people who inspire."
With all the bad press a few rotten apples have generated for the banking industry over the last few years, it's refreshing to hear Mr. Kassim's story. . It serves as reminder of the many good things that bankers do in our communities, how important they are to the overall welfare of our society, and how one motivated person can make a difference.
The next time our government needs to appoint someone to a role that requires integrity and self-sacrifice, they might want to give Mr. Kassim a call - he'll be free at the end of December !
- 30 -
David is a 30-year veteran of the financial services industry and an occasional contributor to Bourque Newswatch.
He can be reached at bankexaminer@rogers.com
Click to read previous columns here ..