Canadian Military & Defence News

A Bourque Newswatch Publication

~~~~~~~~~~~~~~~~~~~~~~~~~~~~~~~~~~~~~~~~~~~~

Military, Defence, Peacekeeping, Procurement

News, Numbers, Releases, Resources, Insight, & Idle Chatter
NEW: Looking to impact key military procurement decision makers ?
We will drive your tactical messaging ! Email Bourque
Following advice from the Senate and Parliament's own Defence Committee
WILL OTTAWA BUY ASTERIX & ORDER MORE FROM DAVIE ?
Even if Trudeau does buy Asterix, it still doesn't answer the big question - why on earth would Canada pay more than $2B each for a 20-year old German design at Seaspan in Vancouver (they are already half a decade late and nearly 3X over budget on their existing programs) which does less than Davie's modern, Canadian-designed, already-built ships for around $600M each? Mr. Trudeau, can you tell taxpayers what on Earth is going on please ? Davie's presentation shows how the government can build nearly 4 better-enabled ships for the price of 1 overpriced ship at Seaspan's behind-schedule shipyard, which has no experience building these type of ships.
CANADIAN SOLDIERS TO TUNISIA FOR COUNTER-TERRORISM TRAINING
NEW DOCUMENTARY ABOUT CDN COMBAT ENGINEERS IN KANDAHAR TO BE RELEASED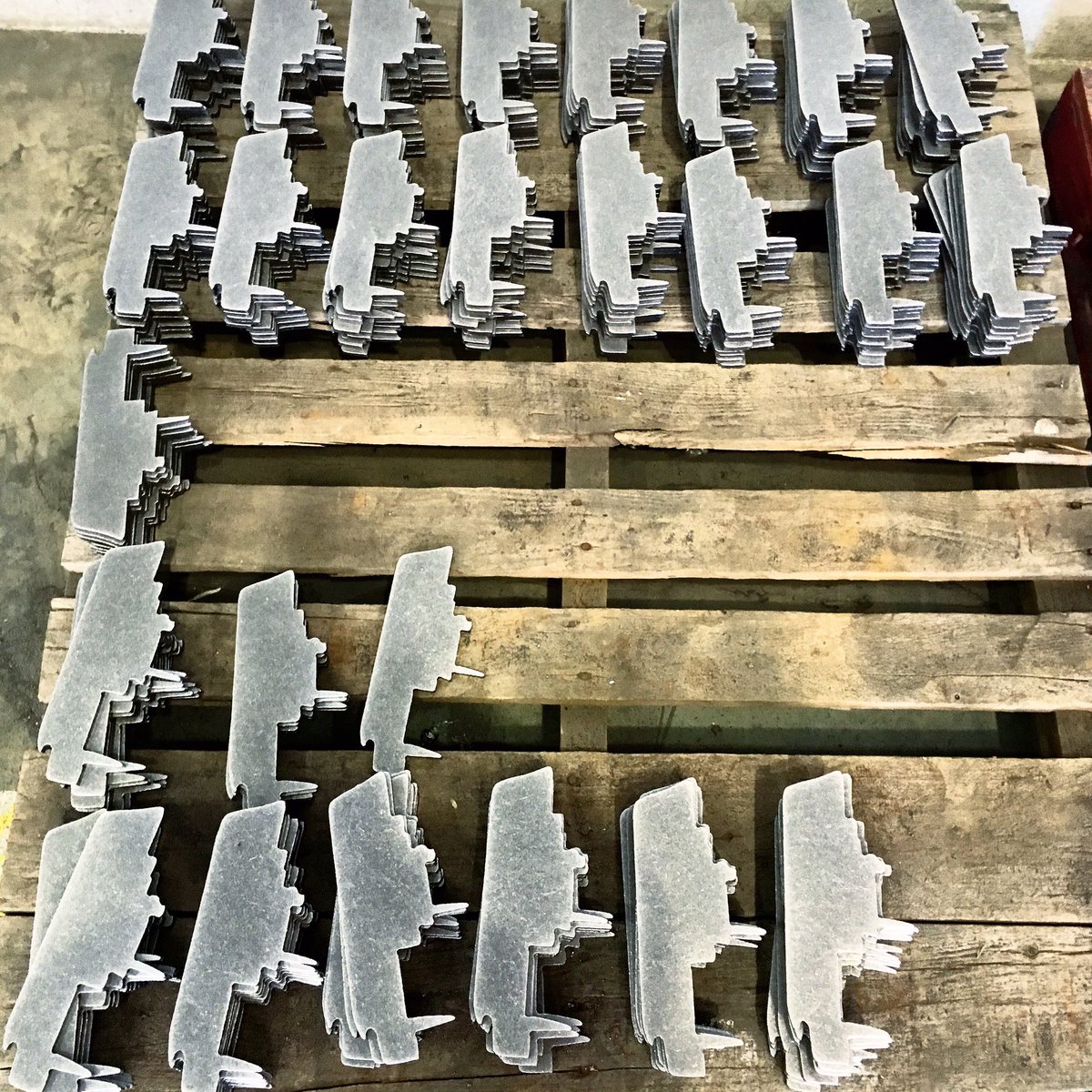 Seaspan finally delivers ships: lifelike cut-outs !
SEASPAN SHIPS: DND BLAMES FISCAL RESTRAINT
Delays and the escalating cost of building ships in downtown Vancouver are making the National Shipbuilding Procurement Strategy so unaffordable that the Navy and Coast Guard are having to reduce the number of planned ships. Yesterday, Seaspan was copying the two major shipyards in Halifax and Quebec City who also showcased their projects this summer, by holding an open house. The problem is that the highlight of the show was a couple of steel hulls, which are currently almost half a decade late and wildly over expected costs.
As Lockheed awarded $60 Million to reduce F-35 fighter costs
PENTAGON PONDERS RETIRING 100 F-35s BEFORE THEY EVER FLY
F-35 jets will never be able to fight ?
THE FIGHTER JETS THAT CAN'T FIGHT
F35: 'CAN'T FIGHT, CAN'T RUN, CAN'T HIDE'
BOEING BOSS TELLS CANADA 'WE'RE NOT GOING TO BACK DOWN' ON BOMBARDIER TRADE DISPUTE
Why Washington Is Certain To Find Canada's Bombardier Guilty Of Trade Abuses Next Week
FRIGGIN' WITH FRIGATES
CBC: Request for proposals overhauled to avoid 'a failed procurement' .. the stakes are enormous, the program is estimated to be worth $60 billion .. many bidders complained to both public works and Irving Shipbuilding that the tender needed to be overhauled .. otherwise, it faced a "very high risk of failure" ..
budgets & schedules finally under review by Trudeau Gov't after mind-boggling delays
MEGA-YACHTS GET PRIORITY OVER URGENTLY-NEEDED TAXPAYER-FUNDED SHIPS ?
DISASTROUS SEASPAN SHIPBUILDING PROJECTS UNDER REVIEW
After multi-year delays and spiraling costs on the small Coast Guard boats Seaspan was to have delivered last year and yet are still years away, the Trudeau government has finally twigged and is thinking twice about ordering even larger and more complex ships from this particular shipyard. The PBO already highlighted the major risk of having a shipyard whose "experience has been in the field of barges, ferries, smaller commercial ships. The company has very little experience in the class of ships that will be produced". The German navy built the exact same design Joint Support Ship for the equivalent C$504m but the PBO now estimates that building at Seaspan's inexperienced shipyard would lead to costs spiraling to a whopping $2.04 BILLION per ship. Sweet Mother of God, a whopping $2.04 BILLION per ship !! It's no wonder with all these issues that the editor of Canada's leading defence journal is calling Seaspan out for not allowing its reporters to visit the shipyard. Meanwhile, Seaspan fluffs itself up with claims it is close to launching one of the Coast Guard boats, but the question that lingers is if it is just a big empty chunk of steel for show or will it actually be finished anytime soon ? Either way, ya gotta wonder about what kind of idiotic government procurement decision led to this shipyard getting such a deal in the first place. Worse than all of this, Canadian Press reports today that 'federal officials admit they do not know when the Seaspan-built ships will be finished, or how much they will ultimately cost'. And if Trudeau & Co don't have a clue, who does ? Unbelievable.
With delays at Seaspan & Irving, a growing naval capability gap
CANADA'S PING-PONG SUPPLY SHIP
New supply ship will be forced to continuously alternate between East and West Coast as naval capability gap still exists. With continuous delays at Seaspan, and in order to solve the issue, both the Senate Defence Committee and Parliamentary Standing Committee on National Defence are calling for more ships of the same type to be built.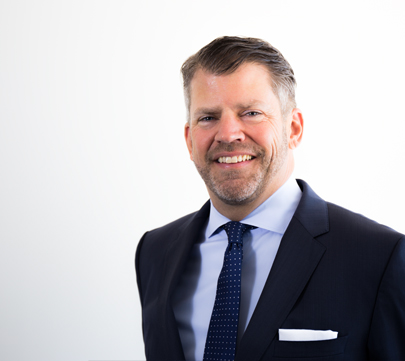 ICEBREAKER SHORTAGE A CENTRAL ISSUE IN FED BY-ELECTION
Davie Shipyard provides a solution to the shortage in icebreakers which is putting a stop to river traffic and costing businesses on the Saguenay river and in Lac St Jean hundreds of thousands of dollars a day during winter and putting jobs at risk. The lack of icebreakers will be a central issue in the upcoming federal Lac Saint Jean by-election
despite Washington approval
SUPER HORNETS DEAL STILL UP IN THE AIR
Seaspan spans credulity: but lotsa time for mega-yachts
SEASPAN: CANADIAN SHIPBUILDING'S WEAK LITTLE SISTER
Why is US-owned west-coast shipyard Seaspan Marine cowering away from Canada's leading defence journal ?
Is bon-vivant party animal Kyle Washington hiding a massive mess within Canada's National Shipbuilding Strategy ?
Is Big Bad Jim losing support ?
SCALE BACK WARSHIP PLAN: ANALYST
Uncontrollable cost projection for Canada's proposed new fleet of warships appears to be a cautionary tale of a questionable military procurement run amok. Now, experts are 'wondering if there's a more economical solution to rebuilding the navy'. The costs are absolutely shocking and untenable. Just 3 months ago, the feds 'more than doubled the $26-billion budget to build 15 new Canadian Surface Combatant vessels to $60 billion.' $60 BILLION for a baker's dozen of ships. $60 BILLION. And counting .. ps: speaking of 'and counting', can Big Bad Jim confirm that his deal to build the ships is not a flat fee regardless of costs, but includes an uncapped 'percentage profit' that ensures that the more costly the ships, the more profit Irving makes ? C'mon, Jim, in the interest of transparency, say it ain't so.
UK'S APPROACH: THE FUTURE OF NAVAL SHIPBUILDING
NATIONAL SHIPBUILDING STRATEGY: CANADA VS BRITAIN
The British government has introduced its own National Shipbuilding Strategy to solve the very same problems that Canada is now facing with our own same-named 'Strategy'. Of particular interest to Canada, the UK is ending the shipbuilding monopolies and introducing distributed block construction whereby shipyards throughout the country will build sections of ships in order to expedite and lower the cost of shipbuilding programs.
If Britain can do it, why can't Canada ?
UK ORDERS FLEET OF 'BUDGET BATTLESHIPS'
UK TO PAY 1/6 PRICE OF CANADA'S NEW FRIGATES
The UK's new National Shipbuilding Strategy relies on ships built in modules: a) Takes the monopoly away from one shipbuilder (in this case, BAE) in order to create competition, cost savings and a sustainable shipbuilding industry .. b) Spreads the work around the country by building ship sections at all shipyards as is practiced on all successful international shipbuilding programs .. c) Aims to build a new class of frigate for GBP 250m (C$403m) each versus Canada's estimate for its new frigates at more than 6x the price at C$4.1 BILLION each .. The aim is to create an exportable product (ship) which can sustain shipyards in the future rather than creating a shipbuilding program which will rely on government paying ad nauseum resulting in a boom-bust period for the industry. Clearly, some lessons here for Canada. Developing ..
As Trudeau blasts Boeing over cross-border aerospace dispute ..
OTTAWA EYES AUSSIE HAND-ME-DOWN JETS
Meanwhile, Army commander hopes days of scrounging for money to train soldiers are over
Boeing refuses to blink despite Liberal threats
CANADIAN FIRMS PROD TRUDEAU TO OK SOLE-SOURCE SUPER HORNETS DEAL
BOEING SNUBS TRUDEAU'S CALL TO DROP BOMBARDIER COMPLAINT
WILL CARLA GET TOUGH ON SHIPBUILDING ?
What a bi-coastal debacle Canada's 'national shipbuilding strategy' has become. First, the well-documented delays, staffing, partnership, oversight, and budgetary issues on the East Coast at Big Bad Jim Irving's Halifax lego-build factory. And, despite its otherwise successful secretive tactics out in Vancouver, we have the US-based Washington clan's Seaspan shipyards, which as Canada's leading defence industry publication labelled it, is the 'weak sister of Canadian shipbuilding', despite the Harper government inexplicably giving it $40 Million on election day. So, who can blame Seaspan for not allowing the probing media into its facilities for fear that a greater focus on its long delays and massive cost-overruns by Ottawa might lead cooler heads to prevail and consider nixing any and all future government contracts for that rinkydink facility. Still, the question begs, what does Seaspan have to hide .. and when will new procurement minister Carla Qualtrough start digging out in Vancouver, and for that matter, down in Halifax too ? Hopefully very soon, because billions of dollars and thousands of jobs are at stake. As now-benched Vice-Admiral Mark Norman is quoted in the book Charlie Foxtrot, "we know ships and what they need but we are no experts in procurement". In the meantime, the needs of our men and women who sail the oceans and seas of the world continue to twist in the wind.
What gives, Scott ?
I DUNNO, YOU'LL HAVE TO ASK THE PRIME MINISTER
Court documents from the Admiral Norman probe which were released to the public yesterday reveal that Treasury Board President and Nova Scotia Minister Scott Brison mysteriously found himself on a cabinet committee which he wasn't ordinarily on. He claims he didn't know why he found himself on it .. but what a co-incidence given that he had just been lobbied by the so-called 'Four Horsemen of the Apocalypse' at Irving Shipyard to intervene in a contract being awarded to its fiercest competitor, the mighty Davie shipyard in Quebec. When asked why he was to be vice-chair of the cabinet committee meeting, he said he did not know and told RCMP officers to go and ask the Prime Minister. Makes you wonder why Vice-Admiral Norman decried 'political interference'.
Taxpayer hero
REINSTATE VICE-ADMIRAL NORMAN
Seven months since Canada's second-highest military officer was inexplicably suspended after
calling Irving out on their political backroom dealings which could harm the navy.
Behold, my minion McKoy and our ship .. er, what ship, Kev ?
GET IRVING OUT, SAYS ALLIES IN DIPLOMATIC STANDOFF
PMO ducks for cover, clams up, as unions cry foul
$5 BILLION THALES SHIPS DEAL BOONDOGGLE ?
Questions rise over fishy Halifax ships deal
WHY ARE IRVING-BUILT FRIGATES ALMOST AS EXPENSIVE AS UK'S 5x-LARGER WARSHIP ?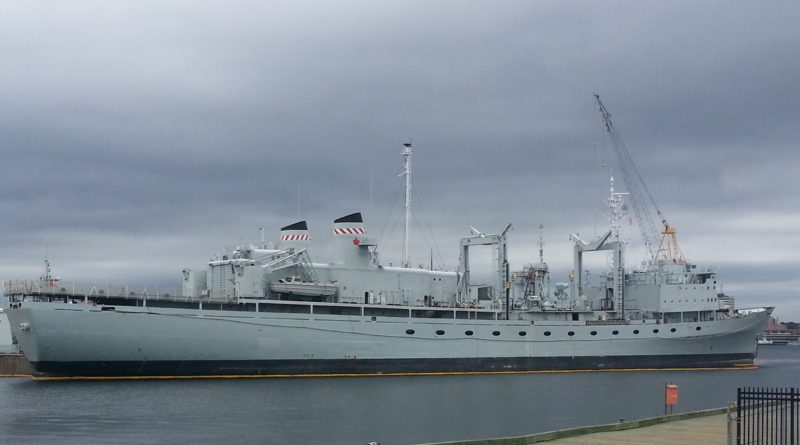 last of the Protecteur-class AOR
NO MORE LIFE FOR PRESERVER
for incidents spanning four years
CDN SOLDIER CHARGED WITH 7 COUNTS OF VOYEURISM
Canada 150 at Davie Shipyard
FIRST ASTERIX, NEXT OBELIX ?
Watch history in the making as Davie, Canada's largest shipbuilder, unveils the largest naval vessel ever to be delivered from a Canadian shipyard as Conservative and Liberal MPs call for a second Resolve naval support ship following the major success of Davie, having been the only Canadian shipyard to actually deliver a ship since the NSPS was launched.
MILITARY COPS STRUGGLE TO ENFORCE MENTAL HEALTH LAWS

Just ducky ! DND's star-crossed order for inflatable Zodiac dinghies
YET ANOTHER PAT FINN PROCUREMENT DEBACLE
Time for Trudeau to pull plug on growing debacle ?
IRVING WARSHIP PROGRAM NEARS COLLAPSE ?
Quick, someone page Pat Finn & Kevin McCoy at Daly's in the Westin, pronto ! Is it true that none of the prime bidders are willing to bid ? With expected costs spiraling from $21 Billion to $62 billion, according to the Parliamentary Budget Officer, the vastly over-budget shipbuilding program at Irving seems on the brink of collapse, and that may not be a bad thing, given the schmozzle it has become. 'Not ready for prime time', as one industry expert aptly labelled it. After all, (short of working in the bilge at St. John's Shipbuilding three decades ago), why on earth contract 'Big Bad Jim' Irving to build a warship when he's never built one in his life ? Heck, even 'Big Bad Jim' Irving doesn't contract 'Big Bad Jim' Irving to build his own ships. And what incentive does 'Big Bad Jim' have to hold the line on costs when his company stands to make millions more with each increase in budget fueled by uncontrollable cost overruns ? Will Justin Trudeau do all taxpayers a favour and put Irving and its over-priced shipbuilding program out of its (and our) misery ? If the losers (Davie Shipyard) can deliver Canada's largest-ever naval ship in under two years, why has the National Shipbuilding Strategy failed to deliver a single ship after 6 years !? Is it because Trudeau & Co has let Irving do the government's job ? Can we be sure that neither Scott Brison or Dominic Leblanc are meddling in what should otherwise be an obvious decision to scrap the Irving project ? The clock is ticking .. the Navy needs ships .. taxpayers want answers .. and the facts are speaking for themselves.
RCN INNOVATION FURTHERS CANADIAN DIPLOMACY IN WEST AFRICA
At Davie Shipyards in Levis, Quebec ..
LARGEST NAVAL SHIP EVER BUILT IN CANADA UNVEILED
DAVIE SHIPS, IRVING LEGO'S
Davie unveils entire ship, Irving rolls out some steel modules
Nowhere has the distinction between two Canadian shipyards been so drastically defined as it is this week. In two days, Davie Shipyard will unveil the largest naval ship ever built in Canada. It is a remarkable - and historic - achievement for the legendary Quebec shipyard .. Meanwhile, the opportunists at Irving Shipbuilding, which was tasked to build ships way-y-y-y back in 2011, finally managed a couple days ago to roll out some steel modules which will one day form part of the ships which will cost Canadian taxpayers almost 5 times the cost of what other countries have built similar ships for. The above selfie shows 'Big Bad Jim' Irving and toothy cheese-eating-grin'd sidekick Kevin McCoy comfy-cosy with Treasury Board President Scott Brison and the indefatigable Pat Finn, of all people, the longtime DND Assistant deputy-minister for material purchases, best known for bobbing and weaving around myriad departmental procurement debacles over the years the way Mohammed Ali used to float around the ring in his heyday. Pat's the one who's peering over Big Bad Jim's left shoulder. Irving, btw, will make billions on the deal with its 'overhead & profit' payout. Billions. And the higher the cost-overruns (the PBO's recent warnings suggested Canada's 'shipbuilding strategy' is budget-busting towards $61 Billion), the more money to be made on the deal. The mind boggles. Interesting that while touting the miracle-like benefits of his Halifax shipyard to fawning politicians and beleaguered Canadian taxpayers, Jim instead has his own shipbuilding needs satisfied by foreign shipyards located outside Canada. Curiously, embattled Vice-Admiral Mark Norman, a Canadian hero, is nowhere to be seen in this 'boys only' high-five'r. Meanwhile, the parliamentary press gallery aligns itself to wonder what colour Justin's socks are today.
CANADA STILL HAS NO REAL DEFENCE POLICY
QUEBEC'S LARGEST UNION SLAMS SHIPBUILDING STRATEGY
NORSAT DEAL HIGHLIGHTS BC DEFENCE-TECH TIGHTROPE
ever-hopeful procurement officials
DND HOPES PROCUREMENT NIGHTMARES BEHIND THEM
MEANWHILE, PENTAGON MOVES TO SHUT FOREIGN FIRMS OUT OF ITS SUPPLY CHAIN
LARGE CHEMICAL, BIOLOGICAL NUCLEAR DEFENCE TRAINING EXERCISE UNDERWAY IN ALBERTA
Incessant indecision, ballooning budget, disgruntled suppliers, aging inventory
A 'PRUDENT' APPROACH TO FIGHTER JET COMPETITION ?
with no sign of victory in sight
CANADA EXTENDS ISIS MISSION BY 2 YEARS
but Canada won't redeploy troops to Afghanistan as NATO promises more soldiers
As Big Bad Jim Irving plays hardball with shipbuilders ..
SHIPS PROJECT CAREENS TOWARDS FAILURE
Time to yank shambolic management team & hit reset button on out-of-control Navy frigate program .. costs soar toward $60 Billion with no restraint in sight .. PBO's dire warnings .. bidder complaints, risk of pullout .. incomprehensible cloak of secrecy .. giveaway jump-the-queue citizenships for overseas foreign workers who come take Canadian jobs .. uncontrolled delays .. ridiculous management structure overseen by someone who has never built a frigate ..
Paging Scott Brison .. Paging Dominic LeBlanc ..
IRVING: DO AS WE SAY, NOT AS WE DO ?
Not only is it the single largest sole-source government procurement project in the history of Canada, but it is also the most curious government deal ever. A massive blank-cheque frigates deal virtually handed over without any semblance of competition to Big Bad Jim Irving, a guy who in his lifetime has not built one single frigate. Not one. 'A mess, poorly structured', one newspaper said. Soaring costs, the PBO warned. As much as 5 times more than what other countries paid for their frigates, Wikipedia suggests. Maybe it really is high time that Irving offered open-transparency on the mega-billion dollar sole-source frigate deal he inked with the Canadian government, one that has yet to produce a single Canadian frigate despite hundreds of millions of tax dollars poured into his Halifax facility. Here are a couple lob ball asks. Pug, Murray, Andy, Bob/Steve, Bruce, Andrea can all follow up in due course .. First, with hundreds of thousands of Canadians out of work from coast-to-coast, why are Jim Irving's minions today - this very day - wooing potential workers at the Hotel Vega in Galati, Romania, of all places ? That's right, Romania. First, his team went to Poland mooching for workers, next to Spain, and then to Australia .. and now Romania. What the heck, can't Jim find Canadians to fill these jobs ? Oh, wait, in some instances Irving is dangling Canadian citizenship to foreign workers who take the bait. A nifty trick, creating Canadian jobs by turning foreign workers into Canadians .. Second, and here's a head-scratcher given Irving's claim he provides world-class shipbuilding, but if Jim Irving's Halifax shipyard is such a perfect cost-effective Canadian-jobs-creating place for the Canadian government to have its much-needed Navy ships built, why on Earth is Jim Irving building his own ships (for Atlantic Towing) in .. yes, wait for it .. Romania ?
Injustice against Canadian Hero
WTF'S GOING ON HERE ?
'The RCMP alleges that an employee in the federal government's procurement department, one who has no links to the military's now-suspended former second-in-command, leaked sensitive information about Canada's troubled shipbuilding program. The individual works at Public Services and Procurement Canada .. has not been charged with any offence and remains on the job in Ottawa.'
OTTAWA SNUBS BOEING, WOOS LOCKHEED
DOES CANADA WANT IN ON BLOCKBUSTER 11-NATION $37 BILLION 'BLOCK BUY' OF 440 F-35s ?
SEXY NEW SAAB GRIPEN A PLAUSIBLE ALTERNATIVE TO PRICEY F35s & SUPER HORNETS
Sajjan clams up, mum on Putin threat to clip our wings
RUSSIA WOULD SHOOT DOWN CDN FIGHTER JETS IN SYRIA ?
While Canada fritters away billions on overpriced frigates & fighter jets
CSE BRACES FOR ELECTION CYBERATTACKS
Ex-naval engineering officer wades in
LEGO IS NO SHIPBUILDING STRATEGY
TRUDEAU TO SINK ANOTHER $2.5 BILLION INTO DUD SUBS
WHAT WENT WRONG WITH LOCKHEED'S F-35 ?
STILL NO ANSWER FOR F35 OXYGEN DEPRIVATION ISSUES
The Architect's foolproof solution for risk-free battlefield warfare
HARJ'S MIRACLE NO-TROOPS NO-RISK MISSION AGAINST ISIS IN SYRIA
If US Navy can buy 80 Super Hornets for $7.1 Billion ..
WHY WOULD TRUDEAU PAY $10 BILLION FOR JUST 18 SUPER HORNETS ?
MIGHT PRO-CHINA TRUDEAU CONSIDER BUYING IT'S TWIN-ENGINE'D 5TH-GEN JET ?
FEDS TO MEET WITH FIGHTER JETS MAKERS IN PARIS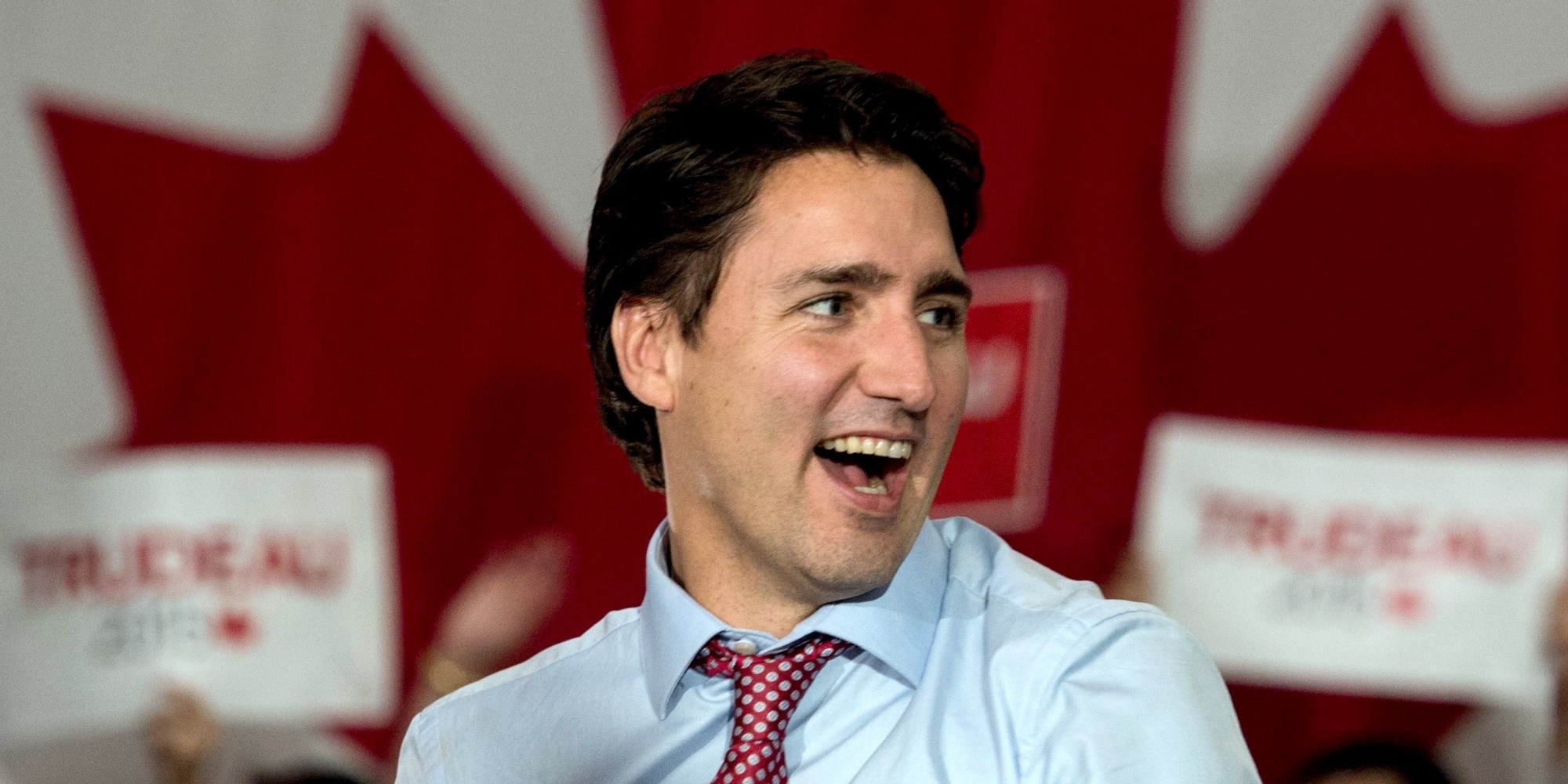 Is it Justin & the PMO, or is it Big Bad Jim & his minions ?
WHO'S RUNNING THIS COUNTRY ?
Is it the most incredibly fantastic 'gee-wow' value-laden DND purchase of all time, or is it one of the most mind-bogglingly stoopid boondoggles in the history of Canada ? Either way, the numbers are staggering. The math is suspect at best, says the PBO. And the question begs, why on earth would a threadbare Trudeau government pulled at the seams by urgent growing needs in health care, infrastructure, old-age income security, climate, and ballooning debt-service want to pay billions per frigate ('the cost is likely closer to $4.1 BILLION') to unrepentant East coast billionaire Jim Irving when myriad countries around the globe were realistically content to pay as little as 1/10 what Irving is demanding Canadian taxpayers fork over. To wit, US littoral combat ship: USD $ 478 MILLION per ship .. German F-125 class frigate: Eur 650 MILLION per ship .. French FREMM frigate: Eur 670 MILLION per ship .. Italian FREMM frigate: Eur 598 MILLION per ship .. China Type 054A Surface Combatant: $ 348 MILLION per ship. And, all kidding aside, who's to say that betting the farm (& fish factory & lobster hatchery) on a bunch of frigates in this modern era of cyber-warfare is what's needed to fight the enemies of today and tomorrow ? One thing is clear, Team Trudeau needs a brutally serious rethink of the Harper-era Irving ships program. Pronto .. And still not clear what to do, Gerry & Co ? Here is your 5-step go-to game plan: 1) pull the plug on the $60 BILLION untested & unproven Irving ships plan, 2) get rid of pliable in-over-his-head Defence Minister Harj 'The Architect' Sajjan, 3) throw out last week's fiction-laced 'Defence Policy Review', 4) bring in fresh thinking to develop a much-needed modern defence plan that marries our very real budget limitations to the very real dangers of a digital world, 5) buy Bourque a tankard of ale at the nearest Clocktower BrewPub as a gesture of thanks from a grateful nation for saving taxpayers tens of billions of dollars.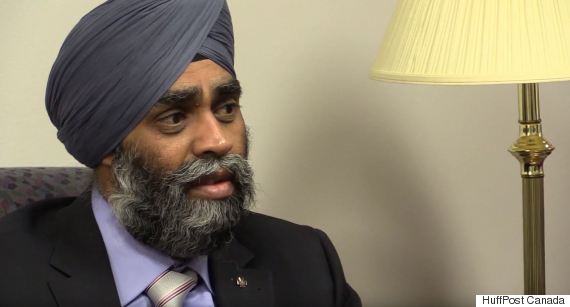 2 years in and 'still looking at all options'
HARJ SAJJAN: NOT A CLUE WHAT TO DO
BOEING DECISION STOKES US-CANADA TRADE TENSIONS
DND SAYS IT WON'T LEASE FIGHTER JETS
IF MILITARY SPENDING SEEMS TOO GOOD TO BE TRUE, IT LIKELY IS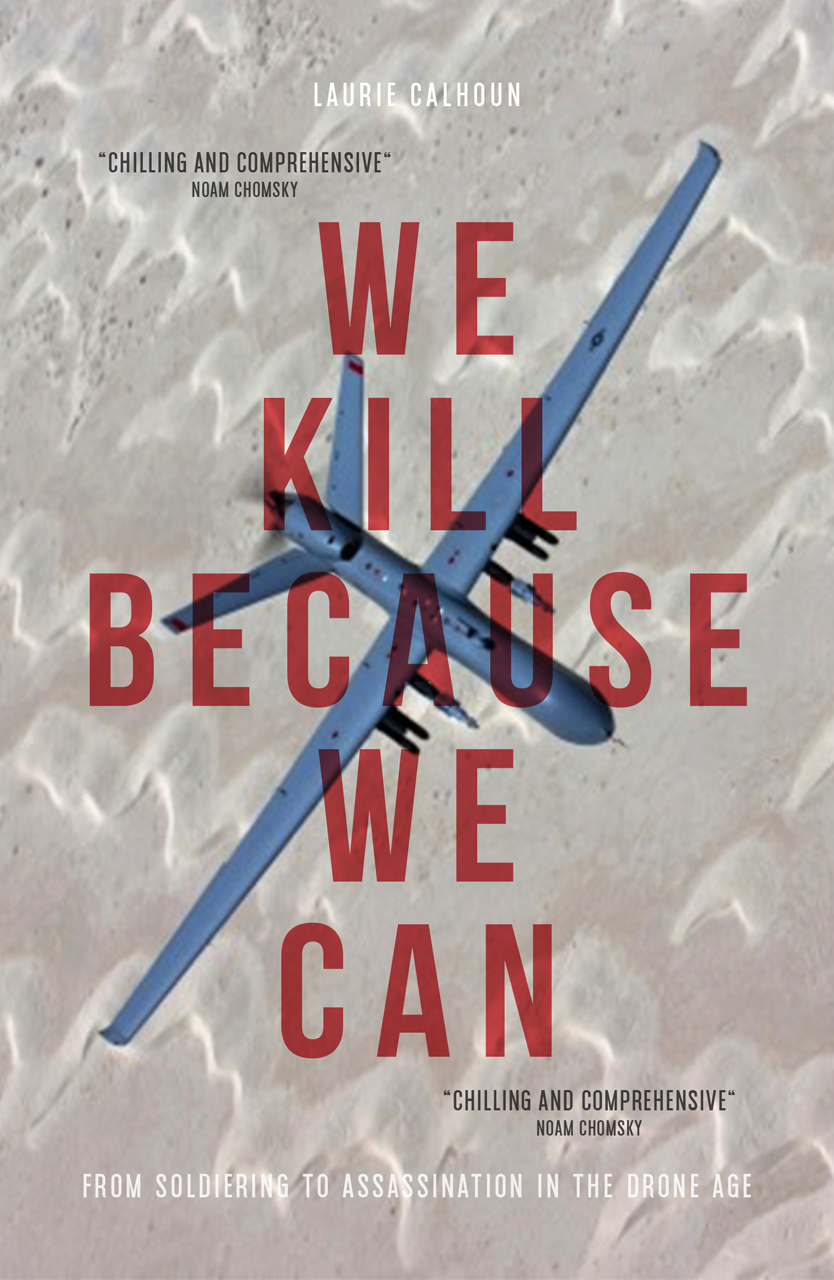 CDS Vance on use of new military drones:
NO BLACK OPS OR ASSASSINATIONS
Trudeau: Armed drones are the future, but discussion needed on how we use them
LIBERAL DEFENCE POLICY AS DURABLE AS PAPER IT'S PRINTED ON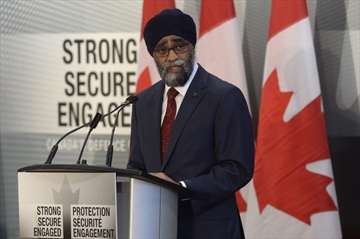 20 years of stable funding ?
$62 BILLION DEFENCE POLICY LONG SHOT
PUGLIESE: PURE RUBBISH
MYSTERY SWIRLS AROUND WHAT TO DO WITH HAPLESS WARSHIPS PROGRAM NOW 2.4 TIMES OVER BUDGET
WHERE'S THE LEFT'S RESPONSE TO LIBERALS MILITARY SPENDING INCREASE ?
In new defence policy ..
LIBS SHIFT FOCUS TO ARCTIC SOVEREIGNTY
Trudeau gov't on hook for billions, can it bail out faster than it can paddle ?
YET MORE DELAYS TO MASSIVE IRVING SHIPBUILDING PROJECT
Is Boeing making a huge mistake ?
BOEING'S BONEHEADED MOVE
TOP TEN FIGHTER JETS IN THE WORLD
AT LEAST ANOTHER YEAR FIGHTING ISIS
CANADA USES MILITARY PURCHASES TO RESIST USA PROTECTIONISM
ECONOMY AT RISK WITHOUT JOINT CANADA-USA CYBER DEFENCE, SAYS NSA CHIEF
Too late to cancel this boondoggle ?
PER-SHIP COST SOMEHOW SWELLS FROM $1.7 BILLION TO $4.1 BILLION
PBO: IRVING WARSHIPS SWELL TO $62 BILLION
Flashback Dec 2015: 'Warship cost could rise to $30B, Vice-Admiral Mark Norman confirms
Canadians have not been given accurate information about growing price' (CBC)
Reuters: Officials can't agree if Super Hornet discussions suspended or not
CBC: LIBERALS BREAK CONTACT WITH BOEING
FIRE IN THE BELLY: CANADIAN COAST GUARD DIVE RESCUE
Harj blows a gasket over trade spat with Bombardier
BOEING NO LONGER 'TRUSTED PARTNER'
Are Australians being misled over real cost of F-35 fighter jet ?
'a flawed operation and Harjit Sajjan was a problem'
TIME FOR HARD LOOK AT MEDUSA
CHIEF OF DEFENCE STAFF ORDERS ACCEPTANCE OF SEX ASSAULT PANEL RECOMMENDATIONS
MEANWHILE, SENIOR DND STAFF OFFICER FACING SEX ASSAULT CHARGE IN OTTAWA
'URGENT' SUPER HORNETS JUST ANOTHER TRUDEAU PAWN TO PROP UP BOMBARDIER
Will Trudeau Gov't finally cancel Irving's out-of-control shipbuilding deal ?
GOOD GRIEF, YET MORE IRVING SHIPBUILDING DELAYS
Shed a tear for the public treasury on a day when Reuters reports Canada has posted a $22 Billion deficit. A public treasury threadbare at best. A public treasury that demands value for money on all massive government procurement projects. Yet, once again, 'Big Bad Jim' Irving's multi-billion dollar shipbuilding program has been rocked by yet another delay. Hard to believe there will be absolutely no cost implications. But who know what the actual costs on this crazy project will be at the end of the day. Irving ain't divulging, neither is Trudeau. So much for the much-vaunted concept of transparency. This time the delay comes as a result of the controversial decision by the government in letting Irving manage the competition for the design of the ship ('NatPost: Canadian warship project a mess'). With Irving's costs now spiraling from $26 BILLION to a whopping $40 BILLION (almost twice Canada's national deficit !) - - and with whistleblower & national hero Vice-Admiral Mark Norman left twisting in the wind (CBC) - the question is whether Justin Trudeau will instruct his embattled DND Minister Harjit Sajjan to finally trash the entire program in his forthcoming 'Defence Policy Review', which by some curious twist of fate is now expected to focus on personnel instead of equipment (CBC), of all things. Or will Treasury Board President Scott Brison work to make sure that doesn't happen ? And why has everyone's favourite yappy pal 'Big Bad Jim' Irving suddenly clammed up and failed to respond to the critically-important questions posed to him in our letter the other day ? Jim, where are you ? Bermuda ? Transparency, please ! Developing ..
'lousy customer relations'
CANADA THREATENS BOEING
playing 3-card monte with the Air Force ?
GERRY & JUSTIN HAVE NO PLANS TO REPLACE CF-18s ?
CANADA'S CF-18s TO BEGIN PATROLLING IN ICELAND
BOEING JETS DEAL CRASH & BURN ?
F-35 jets waiting in wings as Liberals' 'interim' Super Hornet purchase in limbo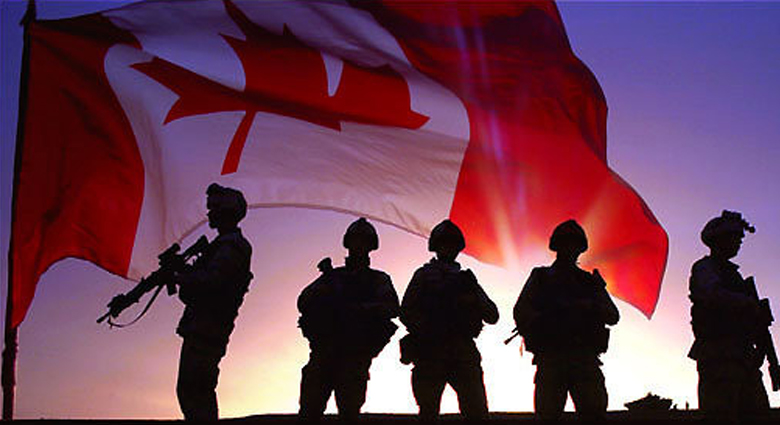 CANADA 25TH COUNTRY BY MILITARY STRENGTH
Meanwhile, thousands of Canadian Armed Forces members take part in massive training exercise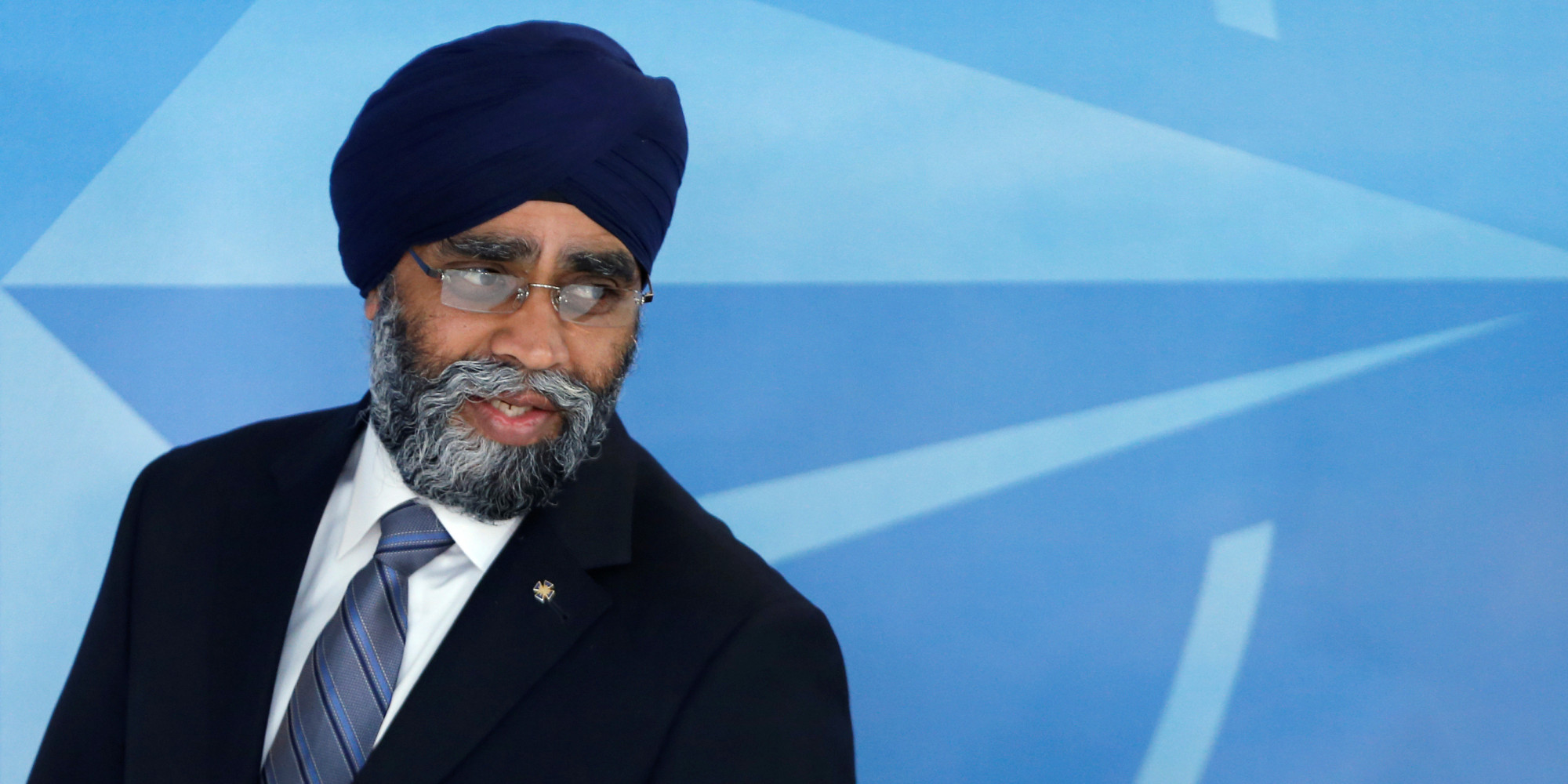 HOLD ON JUST A LITTLE WHILE LONGER, BOYS & GIRLS
HARJIT SAJJAN CHANNELS PERRIN BEATTY'S 'WHITE PAPER'
HARJ'S MIRACLE CURE DEFENCE WISH LIST
LIBERALS UNDER FIRE FOR DELAYING RELEASE OF DEFENCE POLICY UPDATE
Review to be released after Trudeau meets NATO allies in Brussels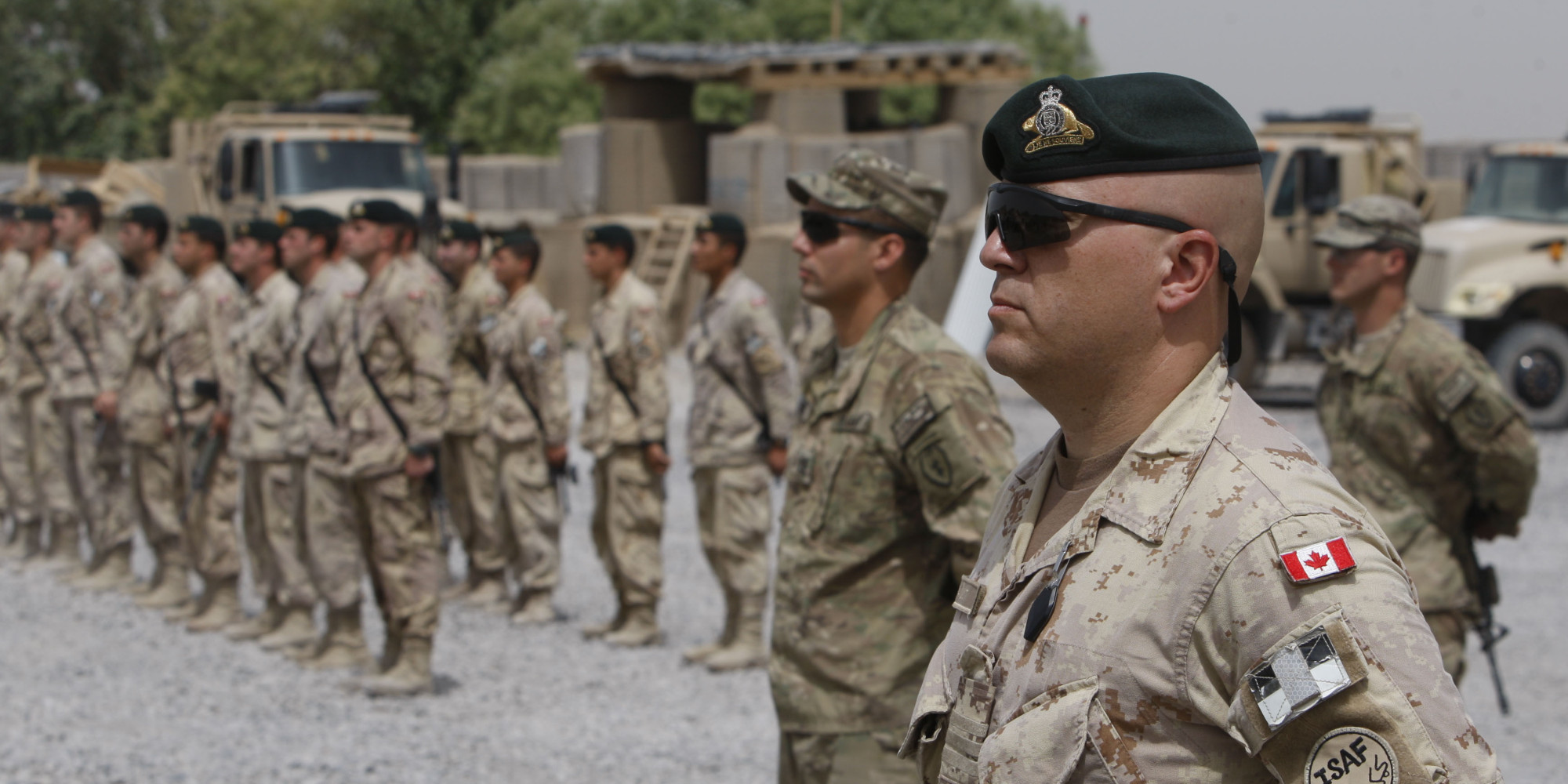 Nato countries asked to send troops back
CANADA BACK TO AFGHANISTAN ?
CANADIAN ARMED FORCES CALL OFF MILITARY CELEBRATIONS FOR MONTREAL'S 375TH ANNIVERSARY
buried behind wall of secrecy
CANADA KILLED CIVILIANS IN IRAQ ?
Mackenzie Institute:
GOV'T NEEDS TO FACE FACTS ON FAILED NTL SHIPBUILDING STRATEGY
After the Senate's damning report earlier this week on the failing state of the government's National Shipbuilding Strategy, now defence think-tank MacKenzie Institute has issued a report slamming the government's shipbuilding strategy as failing to deliver and urging the government to "face up to the fact" that Canada's shipbuilding monopoly isn't delivering ships or value for the Canadian taxpayer. Report urges opening the monopoly to competition from other shipbuilders.
What a sweetheart deal ! DND suddenly finds an extra $1.3 billion dollars ?!?!
FWSAR: SOMETHING FISHY IN DND'S SECRET BUDGET BUMP
Psst, hey pal, who secretly authorized massive 'last minute' budget bump ? Where did the extra $ 1.3 billion suddenly materialize from ? How could a tightly-scoped and meticulously detailed $3.4 billion project miraculously balloon 38% to a $4.7 billion project ? Why did DND fail to alert all bidders ? Was this mission-critical project run by the Keystone Cops ? Notionally speaking, another sad Harj-y-Bargy production at DND ..
DEFENCE CIRCLES 'DISTURBED' BY HONEST ADMIRAL'S TREATMENT
Defence industry questions what's wrong about Admiral calling BS on political meddling by Irving Shipbuilding as 'give the man a medal' is whispered throughout the streets of Ottawa. The saga continues as the defence industry steps up to defend Norman after it was revealed that the whistleblower Admiral referred to monopoly-holders Irving Shipbuilding as the "Four Horsemen of the Apocalypse" and "greedy, self-serving assholes" when they recruited Treasury Board Minister Scott Brison & Co to do their dirty work. Other sources have suggested that the decorated and well-respected Admiral's treatment could lead to a full mutiny in the navy. Add that to the Army's rebellion over Minister of National Defence Harjit Sajjan's over-enthusiastic claims last week (see below). And don't forget the Air Force's grumbling over Trudeau's decision to cancel the F35 program .. well you couldn't do much more to beat the men and women of the Canadian Forces down. Trudeau's gov't will need some very good news this week in its Defence Policy Review about how they are going to be buying equipment differently.
WHY MILITARY FUNDING IN LOUSY STATE
MILITARY FACES 'CAPABILITY GAPS' DUE TO INADEQUATE INVESTMENT
ONGOING SAGA TO REPLACE OUR AGING CF-18 FLEET
Hear no evil, see no evil ..
IS THIS MESS SURVIVABLE ?
'HARJ' SAYS HE'S OWNED UP TO 'MISTAKE'
WHY CAN'T HARJ FIGHT FOR PROPER FUNDING AT DND ?
Where is DND's 'architect' of military procurement ?
IS HARJ LEAVING TROOPS HIGH & DRY ?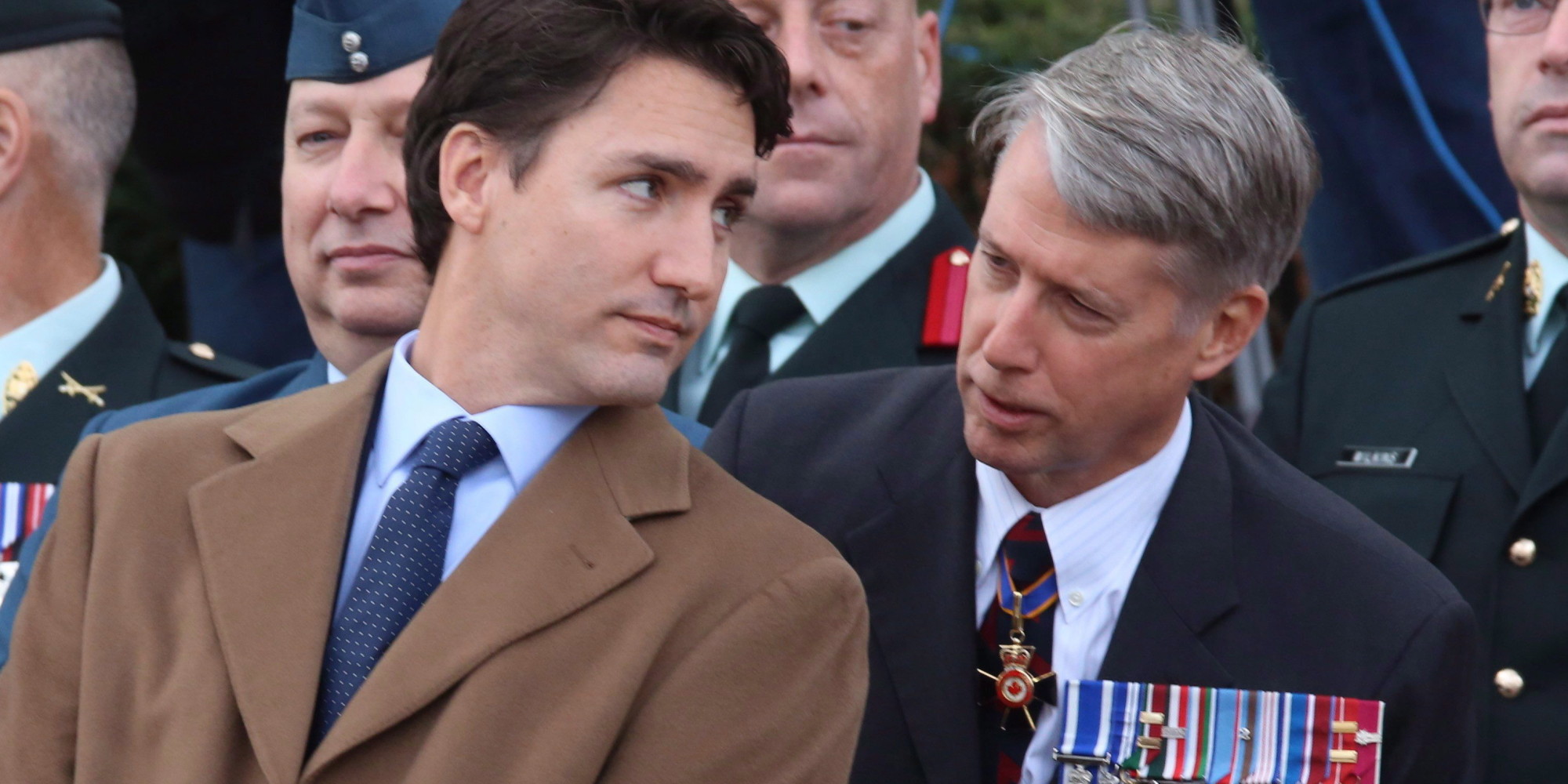 As rumours swirl about, is Sajjan about to get Trudeau's infamous cold-shoulder ?
IS HARJ SAJJAN ABOUT TO GET DUMPED ?
Canada's hapless National Defence Minister Harjit Sajjan has become an international embarrassment with reports of his indiscretions now spanning the globe. (Witness a sampling of media coverage from the UK, New Delhi, Hong Kong, & even Dayton, Ohio.) It's the last thing media-savvy Prime Minister Justin Trudeau would want to tarnish his image on the world stage. One can imagine Sophie giving him an earful on the home-front too. So, it is turning into quite the Harj-y bargy in Official Ottawa, to say the least. With Canadian media (both Postmedia and the Globe & Mail were apoplectic) and opposition politicians equally in hot pursuit of Harj's hide, Bourque has learned from impeccable sources extremely close to the Prime Minister speaking on condition of anonymity that Sajjan may be about to get dumped from his portfolio. In fact, Bourque was told that Sajjan may not only lose the Defence gig, but may find himself out of Cabinet altogether. If so, look for Harj to either get an Ambassadorship (India ? Afghanistan ?) or get bumped out to the Senate the way his predecessor Art Eggleton got outriggered years ago. Coincidentally, there is a BC Senate vacancy opening up in 12 months time, sufficient to launder Harj on the backbenches long enough for people to put his current travails behind him. Add to that scenario a not insignificant altruistic piece of scuttlebutt passed along to this scribbler Monday afternoon in a chance meeting outside a well-known nosheria one mere block from Parliament Hill. Yes, curious passers-by, that was Bourque in the yellow slicker talking with you-know-who on the street corner. Indeed, while nearby meal-eaters none the wiser blissfully wolfed down two-inch-thick smoked meat sandwiches and garlicky dill pickle spears, it was confirmed to Bourque that stand-up Ottawa MP Andrew Leslie is likely to succeed 'Harj' at Defence. Long-tooths will recall that Leslie is a well-respected retired General and former Chief of the Army, no less. He's also an excellent communicator and his appointment would be welcome news both to members of the military and to Canada's vast military complex, which for years has found itself the poster-child whipping boy to successive governments. That aside, it should be noted there is a bit of backroom drama being played out by certain powerful commercial interests who would instead like to see one of their favs as next DND honcho for reasons aligned with their own vested military procurement motives. And who would they like to see instead of Leslie ? None other than Scott Brison and/or Dominic LeBlanc, of all people. Yes, that same Dominic LeBlanc who, of course, is almost a virtual lock-in as Canada's next Governor General. So as you can imagine, there is much at stake, and not just one ineffective BC MP's Cabinet position. But any movement on this front will likely boil down to a combo of Sajjan's own sense of honour & duty and the Opposition's dogged ability to keep up the pressure on the floor of the House of Commons. Whether our friends Tom Mulcair & Rona Ambrose realize it or not, they have Justin Trudeau and his omnipotent druid Gerry Butts over a barrel on this one. Developing ..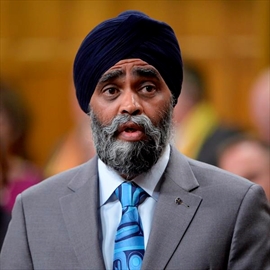 annual event originally set up for veterans of Afghanistan
SAJJAN PULLS OUT OF MILITARY FUNDRAISER
IS HARJ TRUDEAU'S FALL GUY ON LOWERED EXPECTATIONS FOR MILITARY PURCHASES ?
HARJ IS ALL HAT AND NO CATTLE
facing criticism over Operation Medusa comments
HARJ'S HONOUR IN QUESTION
CONFLICTING ACCOUNTS OF HARJ'S ROLE REVIVE EX-MP'S CONFLICT OF INTEREST ALLEGATIONS
WILL HARJ APOLOGIZE IN PARLIAMENT THIS WEEK ?
As Harj offers full apology ..
WHO WILL SAVE HARJ'S JOB ?
SAJJAN THE SOLDIER WOULD NEVER HAVE CLAIMED CREDIT FOR BEING ARCHITECT OF MEDUSA
FROM BADASS TO BEATING A RETREAT
remarks 'deviated' from prepared speech
WHAT HARJ REALLY DID IN AFGHANISTAN
For future military missions ..
RETIRING GENERAL WARNS AGAINST SKIMPING ON SUPPORT
CANADIAN MILITARY ACTIONS RANK HIGHER THAN DEFENCE SPENDING
'Big Bad Jim' Irving vs national hero Vice-Admiral Norman
ADMIRAL NORMAN FOR PRIME MINISTER ?
The truth finally begins to emerge on no-nonsense, taxpayer's hero Vice-Admiral Mark Norman, DND's 2nd-in-command who continually stood up to political interference by notorious closed-door lobbyist 'Big Bad Jim' Irving (and btw, 'Big Bad Jim', for God's sake, why so much lobbying ?), whose team he endearingly refers to as the 'Horsemen of the Apocalypse' in now un-redacted court papers. Judge states he can't understand why Irving thought the already-awarded contract was "up for grabs" and rules that Norman's alleged actions are "hardly the stuff of stigma or moral turpitude", and at its worst, all Norman was doing was "trying to keep a contractual relationship together so the country might get itself a badly needed supply ship" .. so whose heads should really be rolling in yet another Irving shipbuilding debacle ? It certainly says something when the head of the Navy refers to self-proclaimed 'Canada's Shipbuilders' as "greedy .. self-serving .. assholes". (Yes, it's all here in the judge's ruling) Admiral Mark Norman for next Prime Minister .. or the Order of Canada at least ?
While Canada left holding the back with their derelict dud subs ..
UK NOW BOASTING $1 BILLION ROYAL NAVY NUCLEAR SUBMARINE
PENTAGON AWARDS $60 MILLION NAVY MILITARY DEAL TO CANADIAN GOVERNMENT AGENCY
one dead, three injured
DEADLY MILITARY TRAINING ACCIDENT IN ALBERTA
MILITARY POLICE LAUNCH PROBE OD DEADLY INCIDENT
Vice Admiral Mark Norman
JUDGE RULING SAYS NORMAN 'JUST DOING HIS JOB'
After Jim Irving "meddled in the decision", judge says that the only "potential allegation against Vice-Admiral Norman is that he was trying to keep a contractual relationship together so that the country might get itself a badly needed supply ship". Judge adds that he can't understand why some in the shipbuilding industry came to believe that the already awarded contract was "up for grabs" just because of a change in government. Having read the sealed evidence, Justice Phillips says there are "no smoking guns". More ..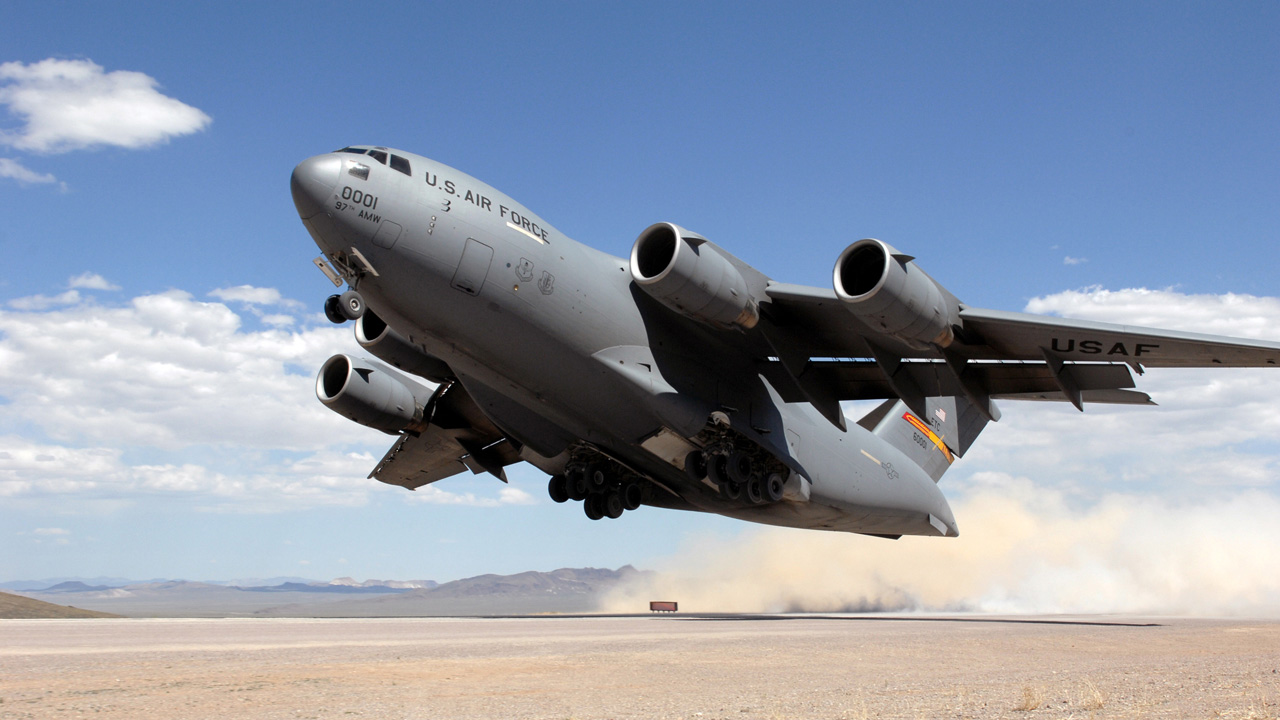 CANADA NOW WANTS $1/4 BILLION FOR C-17 GLOBEMASTER
They call it 'sustainment support', a hodge-podge of after-sale up-sells & scope-creeps. Opaque stuff like 'contractor logistics support' and 'in-country field services support' .. not to mention 'aircraft maintenance, contractor engineering & logistics support services, publications & technical documentation' .. plus 'major modification & retrofit kits support, and technical support'. Wait, there's more, yes, 'support equipment, alternate mission equipment, software support, spares, personnel training and training equipment'. Yup, a quarter-billion dollar's worth of nifty doo-dads and neat-o's, give or take a few dozen million dollars with the currency exchange rate ups and downs. The deal is so big and so complex, it actually needs US Gov't sign-off before it can be ok'd. Both Boeing & Lockheed are in on the gig, btw.
NEW LIB DEFENCE PLAN LIKELY TO SHORT-CHANGE MILITARY
'EMBARRASSMENT TO CANADIANS'
soldiers say abuse, humiliation occurred at bases across country
currently 830 Canadian military personnel in Iraq & Kuwait
EDMONTON CHOPPER SQUAD HEADS TO IRAQ
JUDGE RESERVES RULING ON NORMAN PUBLICATION BAN
As Canada's defence spending hits new lows under Trudeau
SENATORS URGE GENERALS TO STOP BEING CHEERLEADERS FOR UNDERSPENDING GOV'T
CANADA RISKS WRATH OF TRUMP IF IT DOESN'T BOOST DEFENCE SPENDING
CANADIAN HANDS OVER COMMAND OF COUNTER-TERRORISM FOURCE TO FRENCH REAR-ADMIRAL
MILITARY TO DISBAND & REPLACE SUPPORT UNITS FOR WOUNDED SOLDIERS
ISRAELI TRANSGENDER OFFICER STRESSES EDUCATION, TOLERANCE TO CANADA
oxygen deprivation and cockpit pressure loss problems worry Canadian government buyers
BOEING STRUGGLES TO FIX MAJOR SUPER HORNET PROBLEMS
As Boeing, Lockheed debate F-35C capability gaps
US MARINES PRESS EJECT ON BOEING F/A-18 HORNETS
HARJIT SAJJAN LIED TO US ?
Suspended Vice-Admiral
NO-NONSENSE MARK NORMAN, CANADIAN HERO
Rumours have been swirling for weeks. But after Big Jim Irving threw his weight at cabinet minister cronies to delay a competitor's contract, did Vice-Admiral Mark Norman blow the whistle on political meddling only to then get 'caught in the crossfire' ? Now top Canadian political scientist Michael Byers is wondering if Norman was 'removed b/c Liberal gov't embarrassed 'by questions about Irving's influence in Ottawa'.
Gary Walbourne demands independence from DND
OMBUDSMAN BLASTS 'INSIDIOUS' DND ATTACKS
RECASTING THE BATTLE OF VIMY RIDGE
WHEN IS IT OK TO SHOOT A CHILD SOLDIER ?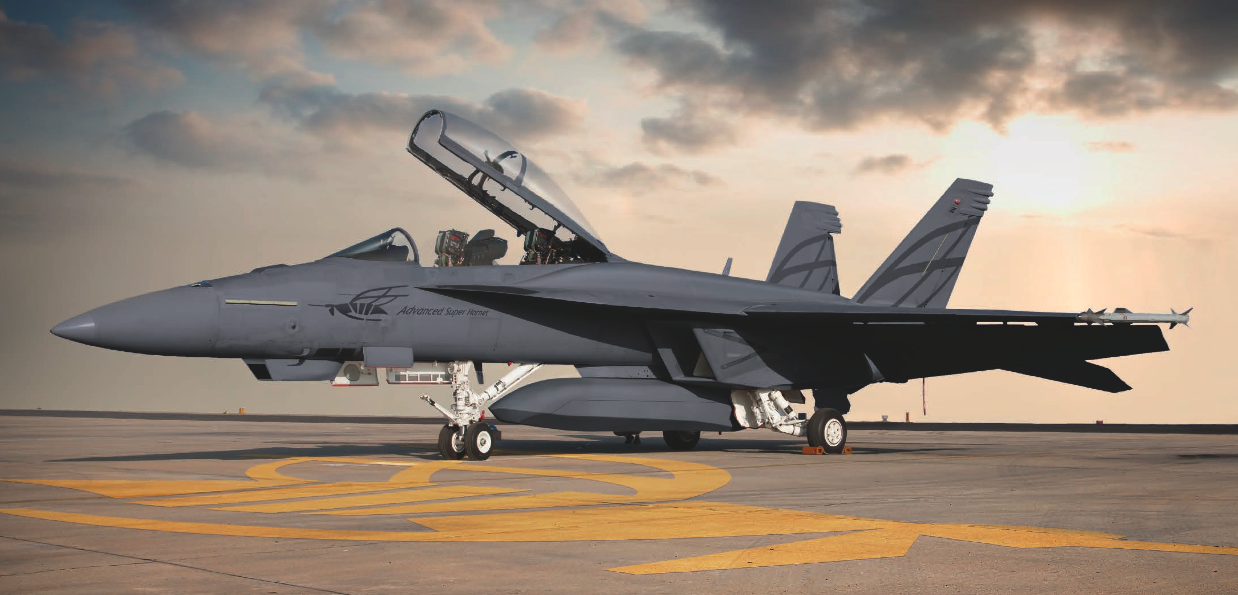 PERSISTENT OXYGEN ISSUE ON F-18 SUPER HORNETS
hypoxia issue plaguing the F/A-18E/F Super Hornet .. pilots grapple with possible oxygen contamination
INSIDE BOEING'S F-18 PITCH TO WHITE HOUSE: FEWER F-35s MEANS SHORTER FIGHT
CAN PENTAGON'S NEW F-35 CHIEF KEEP ON TARGET ?
CANADA'S TOP GENERAL DEFENDS SPENDING DELAY
$400K worth of gibberish doodads
US NAVY F-35 HELMET VISION PROBLEMS ON TAKEOFF
BOEING PROPOSES MASSIVE NEW F-18 UPGRADES
WHICH BRANCH OF MILITARY WILL LIBS GUT THIS TIME ?
NEW DECADE OF DARKNESS FOR MILITARY
LIBS PUNT ON DEFENCE SPENDING
CANADA'S CF-18s TO FLY 2 NATO OVERSEAS MISSIONS IN 2017
100 years ago today ..
CANADA'S BLACK BATTALION SET SAIL FOR WW1 & MADE HISTORY
CALGARY WW1 SOLDIER'S REMAINS ID'D 100 YEARS AFTER DEATH
MILITARY DRILLS IN TORONTO SPARK CONFUSION, SARCASM
CDN MILITARY WORKS TO IRON OUT CHALLENGES AHEAD OF LATVIA DEPLOYMENT
CANADA LOSES CREDIBILITY BY DITHERING ON PEACEKEEPING
180 soldiers to deploy to Resolute Bay
CANADIAN ARMY HEADS TO ARCTIC
RCMP question suspects in both Ottawa & on West Coast on Joint Support Ships project'
DND SHIPBUILDING WHISTLEBLOWER SHOCKER
WHAT IS DND'S MUCH-DELAYED JOINT SUPPORT SHIP PROJECT (JSS) ?
Flashback: DND confirms JSS delivery delay ..
deal would require Boeing to invest 100% of contract value in Canada
LIBS PRESS AHEAD WITH SUPER HORNETS PLAN
MEANWHILE, NO SURPRISE, LOCKHEED-LINKED EX-GENERALS POOH-POOH THE IDEA
BUT CAN RCAF JUGGLE TWO JETS AT SAME TIME ?
HARJIT'S MIRACLE CURE
Getting ready to cut hundreds of millions in waste, inefficiencies .. aiming to trim between $750 million and $1.2 billion in waste.
PAL STAFFS UP WITH DND POOHBAH
Canadian military-s second-in-command
INSIDE MARK NORMAN'S MYSTERIOUS REMOVAL
Lockheed-Martin's ham-fisted hot-stove league ?
RETIRED RCAF GENERALS ROAR IN PROTEST OVER SUPER HORNET DEAL
CANADIAN FORCES STUDYING OPTIONS FOR POTENTIAL SYRIAN OPERATION
CANADIAN TROOPS TO FIND PERMANENT HOME IN LATVIA TO DETER RUSSIAN AGGRESSION
As Canada grapples with legal challenge to $4.7 billion over-budget FWSAR deal
AIRBUS PROBED BY AUSTRIA FOR CONTRACT FRAUD
'Airbus is also under investigation in the UK over two cases including a Saudi security contract and suspected fraud and bribery in commercial airplane sales'
NORMAN'S SILENCE MAY SIGNAL HE SEES ROLE AFTER SUSPENSION
BEHIND THE SCENES WITH THE MILITARY POLICE
THE BATTLE WITH PTSD
CANADIAN FORCES TOO FAT TO FIGHT IN AFRICA ?
Let's not kid ourselves ..
CANADA IS IN THE WAR BUSINESS
CANADA VS ISIS: WHAT'S THE BIG SECRET ?
IMAGES OF THE CANADIAN ARMY IN ACTION
Canadian special forces shift focus
BOOTS ON THE GROUND NEAR MOSUL, IRAQ
Meanwhile, more families of Afghan war veterans lost to suicide will receive military honour
'Canadian Armed Forces are the best in the world'
OUR MILITARY DOING MORE THAN ITS SHARE
CF MEMBER & BROTHER CHARGED IN DRUG PROBE AT CFB PETAWAWA
KOOK IDEA DU JOUR: CANADIAN ARMED FORCES SHOULD UNIONIZE
WHO IS CANADA'S BIGGEST DEFENCE CONTRACTOR ?
NORMAN OWED 'DECENCY' OF SILENCE WHILE SYSTEM WORKS
After getting a $20 Billion sole-source government deal ..
IRVING LOOKS TO POLAND TO FILL JOBS IN NOVA SCOTIA
TALK TO US ABOUT THE CANADIAN SURFACE COMBATANT, JUDY FOOTE, TALK TO US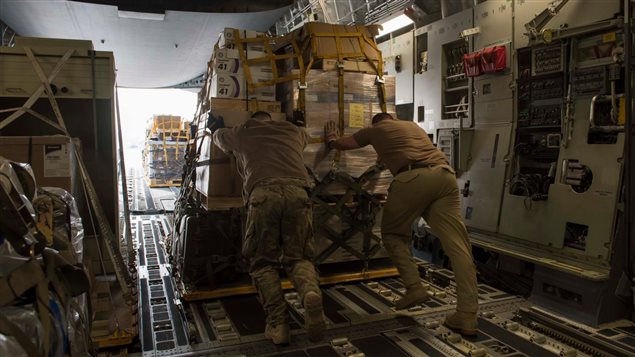 CANADIAN MILITARY: MILLIONS WORTH OF LOST & STOLEN ITEMS
MILITARY VET'S SUICIDE PRECEDED BY CALLS FOR HELP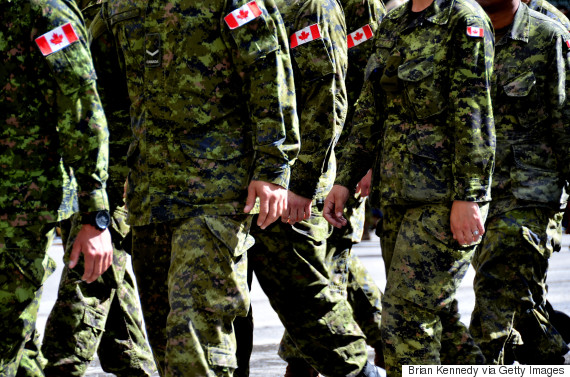 WHAT'S WITH ALL THE MILITARY RECRUIT DEATHS ?
RCAF MEMBER CHARGED AFTER SEX ASSAULT AT CF STATION ALERT
TIME TO SUSPEND $26 BILLION WARSHIP GIG ?
As problems mount with sole-source Irving deal, companies want Trudeau to delay bidding
NEW MONEY FOR CANADIAN MILITARY ?
VANCE BLASTS 'TOXIC' MEDIA COVERAGE
A $40 Billion sole-source gig - the mother of all sweetheart deals
IRVING DENIES RCMP PROBE OF VICE-ADMIRAL AFFECTING FRIGATE PROGRAM
STOPGAP SUPER HORNETS TO COST WHOPPING $7 BILLION
TRUDEAU REFUSES TRANSPARENCY ON FIGHTER JETS PURCHASE
BIG CHANGES ATOP CANADIAN FORCES CHAIN-OF COMMAND
IN CAREER MARKED BY FIRSTS, NEW RCAF HONCHO LOOKS TO THE FUTURE
BUT QUESTIONS STILL SWIRL AROUND DND #2's REMOVAL
SAJJAN: NORMAN NOT SUSPENDED OVER NATIONAL SECURITY
'gaping hole in shipbuilding procurement credibility'
WARSHIPS PROCUREMENT CREDIBILITY TEETERS
Questions raised about Canadian special forces vehicles
DND'S $20 MILLION 'NO-PROTECTION VEHICLES
the firing of Vice-Admiral Mark Norman
WHEN SILENCE ISN'T GOLDEN
NORMAN DESERVES BETTER THAN MILITARY SILENCE & MEDIA INNUENDO
Former defence chief Tom Lawson fears ..
TRUDEAU FIGHTER JET PLAN TOO PRICEY
Vance won't come clean on sudden sacking of #2
IRVING FRIGATES THE NEXT F-35 DEBACLE ?
As potential sub-contractors in the sole-source open-budgeted sweetheart deal rightly seek to delay the bidding process, now 'concerns that the federal government seriously misjudged on the amount of money needed to build the Canadian Surface Combatants'. Insiders, activists, and innocent bystanders alike will be right to scratch their heads in wonder or shake it in blind rage if we are seeing yet another massive military procurement that needs to be scrapped and re-started from the beginning. Developing ..
DND MAY SELL SURPLUS PISTOLS TO THE PUBLIC
Friends, colleagues shocked by removal from post
RCMP PROBE AS VICE-CHIEF OF DEFENCE YANKED FOR 'ALLEGED' LEAKS
TRUDEAU BACKS DECISION TO YANK VICE-ADMIRAL NORMAN
WHY WAS 2ND-TOP MILITARY OFFICER YANKED ?
CAE GETS $1 BILLION CDN & US MILITARY TRAINING CONTRACTS
RCAF GROUNDS CYCLONE CHOPPERS
potential safety issues after aerospace firm Sikorsky issued a worldwide notice for safety checks to be conducted
FEDS OFFER UP FIRST SLICE OF $3 BILLION FRIGATE MAINTENANCE PIE
but it could take another 10 years
MILITARY LOOKING TO REPLACE WW2-ERA PISTOLS
BEHIND THE SCENES WITH THE MILITARY POLICE
THE BATTLE WITH PTSD
CANADIAN FORCES TOO FAT TO FIGHT IN AFRICA ?
Let's not kid ourselves ..
CANADA IS IN THE WAR BUSINESS
CANADA VS ISIS: WHAT'S THE BIG SECRET ?